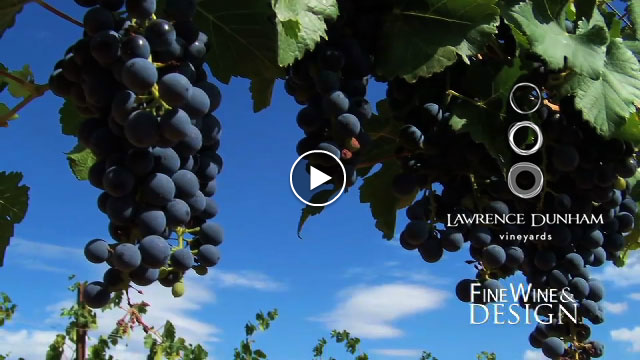 Episode 18:
Sky Island

The Arizona wine industry is booming! In 2004 there were less than 10 wineries in Arizona. Today there are more than 50 wineries. According to Peggy Fiandaca, Arizona Wine Growers Association (AWGA) President and co-owner of Lawrence Dunham Vineyards, many new vineyards and wineries are on the way!
Lawrence Dunham Vineyards
Lawrence Dunham Vineyards is one of those wineries located in the heart of Arizona wine country, the Chiricahua Mountain region. Chiricahua means "Great Mountain" in apache and is an active volcanic range; the largest mountain range in the "Sky Island" region of Southeastern Arizona. Curt Dunham and Peggy Fiandaca makes Lawrence Dunham Vineyards' wines an experience to remember. Their 4,000 square foot winery houses a modern winemaking operation and tasting room. The entire facility is handicapped accessible and can accommodate tastings and wine themed events for groups from 15-100.
This Arizona winery creates handcrafted wines that reflect the unique climate and soil composition of the state. Perfect for growing a wide range of Rhone varietal grapes. Of those special varietal wines is their 2009 Grenache. As a winemaker and serious cook who is looking to make wines pair with a variety of foods, Curt tells us the Grenache grape offers an opportunity to make wine with the Pinot Noir type characteristics that he is so fond of.
Grapes to Wine
Although Grenache wine is the second most planted varietal in the world, the wine is not well known here in the United States. We had the pleasure of sampling two very distinctive Grenache wines from Lawrence Dunham Vineyards. One that is very true to its French heritage, Sky Island. These wines are light and extremely food friendly. Both a perfect pairing with the light and delicious salmon dishes that Curt and Sommelier David Newton cooked up for us.
In the Kitchen
Earth's fruit comes full circle at Lawrence Dunham Vineyards and we invite you to visit this magical place they call home and taste their unique wines and experience first hand the pristine "Sky Island" of Southeastern Arizona.
Cheers!
Denise Teichert
A VERY SPECIAL THANKS TO
Silestone by Cosentino
Green Living Magazine
Lawrence Dunham Vineyards
David Newton, teachingwineonline.com
Bosch Appliances
Media People International
Bosch Appliances
Westar Kitchen and Bath