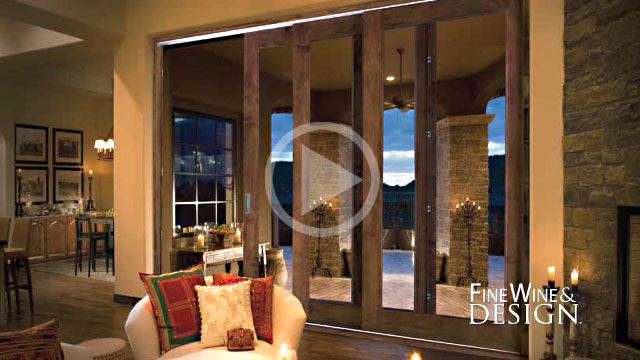 Episode 24:
Open Windows

While Tempe is well known for being a hub of of innovation and education, its also a diverse family oriented community. With so much to do here its the perfect place for those seeking an active lifestyle. It also brings all of the benefits of an urban setting with plenty of arts and entertainment along with fine dining or just a little window shopping.
As one of the most popular places to live in the Phoenix area, finding a home here can be a challenge. As a fully developed city the building opportunities are few and far between. That's why so many homeowners opt for renovations to their properties which is just right for the Modern Group.
The Historical area of Tempe, Arizona located off 9th Street and Ash is about to experience an exciting neighborhood addition. An introduction of several residential green certified units will soon be adding to the charm of this quaint neighborhood. Property owners Scott and Irene are working with General Contractor RD Hendrickson and the Modern Group Team of skilled contractors and designers including James Hann Design, Est Est , Ferguson Kitchen Bath & Lighting Gallery Electrolux, Efficiency Mechanical and JELD-WEN Windows and Doors
Designed around the popular Craftsman Style which originated at the turn of the Century out of Southern California, this property design will serve as both an "Open Window" to the past and gateway for all of today's high-performance energy efficient enhancements among which will be Carrier air-conditioning and cooling systems provided by Efficiency Mechanical.
In the Kitchen:
Scott, Irene and The Modern Group team invited friends, family, contractors and colleagues to a sumptuous morning feast to kick-off the official Ash Property groundbreaking! Behavioral Nutrition Expert Maya Nahra entertained guests from the existing Bosch Kitchen while sharing her secrets on how to create vegetarian, gluten free meals designed to pair perfectly with today's sustainable lifestyles. Adding to the freshness and beauty of every dish, eco-friendly dinnerware was provided courtesy of ShopToBeGreen.com and Green Living Magazine.
Keeping up with the latest in high performance kitchen and bath trends is Ferguson Kitchen Bath & Lighting Gallery. In this episode, we take a tour of their Scottsdale showroom and learn how Electrolux is leading the way in both style and innovation.
Electrolux, which has been popular in European homes for over 60 years, offers an expertly designed and uniquely crafted professional and designer appliance series for those who are serious about cooking.
They will also be the featured appliance showcased in each of the new Ash Property units and showcased alongside JELD-WEN Windows and Doors in Modern Group's new showroom expansion.
Do you have a kitchen remodel or new build you would like featured on the show? Visit The Modern Group at their beautiful Scottsdale Airpark showroom for a custom high-performance bid and let them know the team at Fine Wine and Design sent you!
Thank you for watching Fine Wine and Design. From groundbreaking to ribbon cutting, we look forward to covering highlights of the Modern Group's showroom expansion, the Tempe Ash Property development and several more energy efficient high-performance projects with you.
To stay up to date on our favorite recipes and wine pairings, high-performance designs and build-outs, travel, leisure and more, click here and we'll see you on Facebook!
Cheers!
The Fine Wine & Design Team
SPECIAL Thanks to:
Modern Group
James Hann Design
Est Est
Ferguson Kitchen Bath & Lighting Gallery
Electrolux
Efficiency Mechanical
JELD-WEN Windows and Doors
Maya Nahra
Bosch Kitchen
ShopToBeGreen.com
Green Living Magazine