Mijana Lebanese Cooking Classes


br> br>
Learn to Cook and Eat Authentic Lebanese Every Saturday with Chef Vivianne Saady!
If you love to cook and have been looking for a healthy way to infuse new flavors into your cooking, or if you have always wanted to learn how to cook your favorite Lebanese dishes… then you have found the right place!
Mijana proudly hosts Chef Vivianne Saady, born in Nazareth, raised in Lebanon. Vivianne
lived in the Far East for 20 years mastering the art of authentic Lebanese cooking. Vivianne takes great pride in sharing the style known to the world as "Lebanese Hospitality".
Join Chef Vivianne Saady on a culinary journey as you learn how to create new Lebanese dishes each week, eat delicious food, meet new friends and have fun!
Cooking Course $40.00 per person
Enjoy 3 Appetizers, 1 Entree and a Glass of Lebanese Ksara Wine
Instruction and Take Home Recipes
Featuring a 90% Gluten Free Menu and Fresh Vegetarian Dishes
We are now open for Lunch!
Lunch Hours: Monday thru Friday 11:30 Am till 2:30 Pm
Dinner Hours: Sunday thru Thursday 5 pm till 10 pm
Dinner Hours: Friday and Saturday 5 pm till 1 am
Located at: 1290 N. Scottsdale Rd. #107, Tempe AZ. 85281
For more information visit mijanaonline.com and click on "Events"
br> br>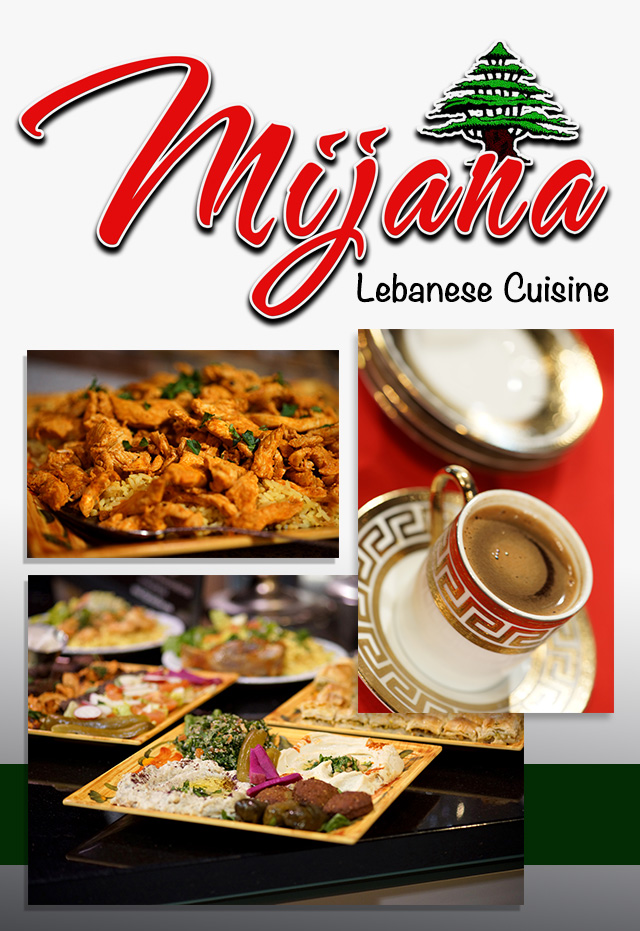 Produced in association with Volumedia.