Coconut Flour Banana Bread
2 ripe bananas
1/2 cup coconut oil
3/4 cup honey
6 eggs, whisked
3/4 tsp. unrefined sea salt
3/4 cup coconut flour, sifted
1 tsp. vanilla extract
1 tsp. cinnamon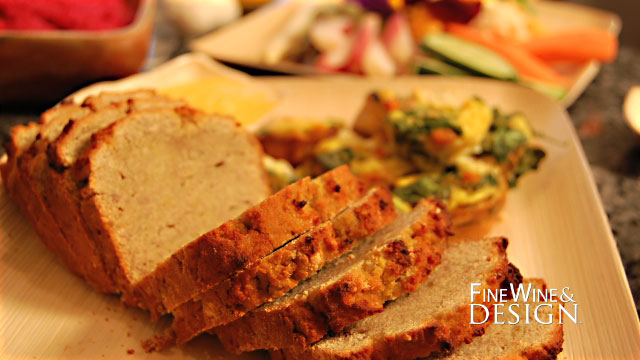 Pre-heat oven to 325 degrees F.
In a large bowl, sift the coconut flour. Add salt and cinnamon.
In a pan over the stove, add coconut oil and honey, then mash in bananas. Add vanilla. Remove from heat and add to the coconut flour bowl.
Lastly, add the whisked eggs to the mixture. Stir thoroughly.
Grease two small or one large loaf pans with coconut oil or non-GMO canola oil. Add batter and bake for 50 minutes.
Remove, cool a bit and enjoy with butter, lemon curd, fresh fruit, or cream cheese!
Roasted Red Beet Hummus
2 small or 1 medium-sized roasted red beets
2 cloves garlic, minced
2 Tbsp. tahini (sesame seed butter)
juice and zest of one lemon
1 Tbsp.ground cumin
1/2 teaspoon unrefined sea salt, plus extra if desired
1 can chickpeas (garbanzo beans)
1/4 cup olive oil
filtered water, if thinner consistency is desired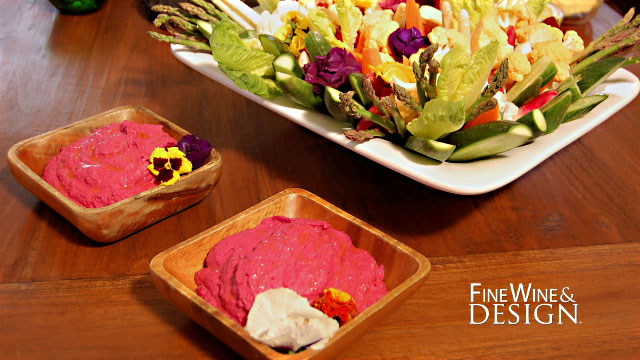 Place all ingredients in a food processor or blender. Pulse until well blended. Add more spice as desired.
Add more olive oil or water as necessary for desired thickness.
Serve with warm pita bread and fresh vegetables.
Homemade Coconut Whipped Cream
2 cans full fat coconut milk
1/2-3/4 cup organic cane sugar
2 tsp vanilla extract
1 tsp cinnamon
1/2 tsp cloves
1/8 tsp salt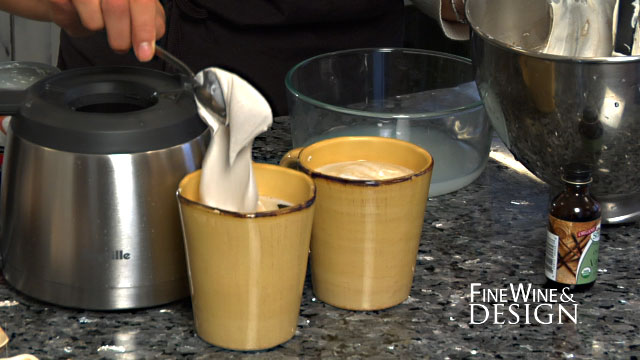 Place the coconut milk in the fridge overnight, upside down. Open the can without shaking it.
Carefully pour off the top milk layer. You should be left with the fat on the bottom only.
Spoon the fat into a mixing bowl. Turn on low and add sugar, vanilla, cinnamon, cloves, and salt.
Turn mixer on high and whip until a whipped cream texture is reached, about 3-5 minutes.
Serve! You can spoon on top of ice cream, for cream pies, into coffee latte mugs, or eat with a spoon!
Farm Fresh Mini Frittatas
4 large eggs
1 cup milk or fresh cream
1/2 teaspoon unrefined sea salt
Assorted mix-ins (We used goat cheese, finely chopped spinach and sauteed diced sweet potatoes.)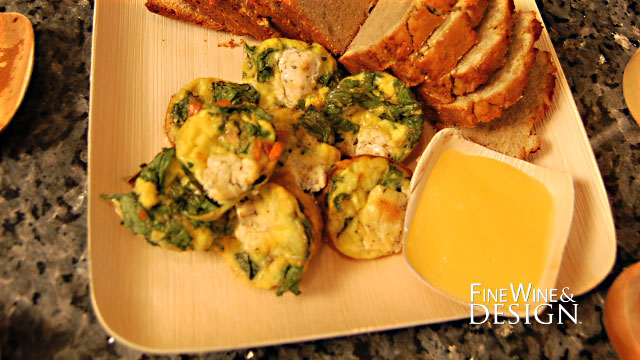 Preheat oven to 350F. Grease about 10 molds of mini muffin pan.
Whisk together the eggs, milk/cream, and salt in a medium bowl, then evenly distribute the egg mixture among the muffin cups.
Add about 1 tablespoons of mix-ins to each cup.
Bake the frittatas until they are puffy and the edges are golden brown, about 15 minutes. Loosen with knife and serve warm.
"The life you want with your food, your body, and yourself does not require a fight. Your struggle ends now." -Maya
Maya is the leading behavioral nutrition expert helping the yo-yo dieter with the all-or-nothing mindset break free from the addicitive cycle, shifting the diet mindset. She is a registered dietitian, holistic nutritionist, and founder of My Intentful Life, a company whose mission is to help no less than 1 million women move out of the life of 'pizza & cake' or 'carrots & celery' and into their middle road to LIVE their authentic, true beauty and their extraordinary life.
Chef Maya Nahra
Behavioral Nutritionist
For more culinary inspiration KEYWORD "recipes", a specific ingredient or click here.
---
Cooking Studio AZ,
providing cooking classes for everyday people in a 5-Star setting,
Presents: Candy Lesher's Updated Cornish Pasties (Stuffed Breads)
This is a contemporary version that uses yeast dough (easier to handle than pastry dough), Texas-size muffin pans (easier to form) and a variety of international fillings. Even easier, you can purchase pizza dough from many stores. This is perfect eat-in-hand food for picnics, lunch boxes and fast dinners on the run!
Makes 6.
Ingredients:

Basic Yeast Dough
4 cups all-purpose flour
1 teaspoon (scant) yeast – Red Star is my favorite
1 ¼ cups warm water (110 degrees)
2 teaspoons kosher salt
¼ cup olive oil
Directions:
1. Place 1 cup of the flour and yeast in a large bowl. Whisk in water and let stand for 10 minutes, or until very bubbly.
2. Whisk in salt and oil. Stir in remaining flour, adding additional flour if needed to form a soft but not sticky dough. Knead 10 minutes by hand, 5 minutes if using a mixer.
3. Turn dough out into a large, lightly greased/oiled bowl, turning dough once to coat. Cover with plastic wrap and let sit in a cool spot (65-70 degree) until doubled, approximately 2 hours.
4. Punch dough down and evenly divide into 6. Roll or pat into an 8-inch circle. Place a tablespoon of "sauce" into the center. Top with cheese, then meat (if desired), then veggies, being careful not to overfill.
5. Pull up two opposite sides and pinch together at the top. Pull up the two remaining sides and pinch just the top. Gather the remaining dough and pinch into the top, sealing it completely.
6. Place in a lightly greased muffin tin, seam side down. Repeat with remaining dough. Brush lightly with egg wash if desired (1 egg beaten with 1 tablespoon water); you can also sprinkle the top with colorful seeds (white and black sesame seeds) or large-crystal salt.
Sauce Suggestions:
Pasta sauces; pesto; aioli; olive or vegetable tapenades; herbed butter (chilled)
Filling Suggestion:
Raw or roasted bell peppers; raw or cooked onions: raw or cooked mushrooms; sliced olives; chopped artichoke hearts; pickled vegetables; variety of sausages; lunch meats (like ham); leftover roasted or grilled meats; variety of cheeses (mozzarella, havarti, provolone, jack, etc).
Pairs Well With:
| | |
| --- | --- |
| | |
| Cabernet | Merlot |
For more culinary inspiration KEYWORD "recipes", a specific ingredient or click here.