Coconut Flour Banana Bread
2 ripe bananas
1/2 cup coconut oil
3/4 cup honey
6 eggs, whisked
3/4 tsp. unrefined sea salt
3/4 cup coconut flour, sifted
1 tsp. vanilla extract
1 tsp. cinnamon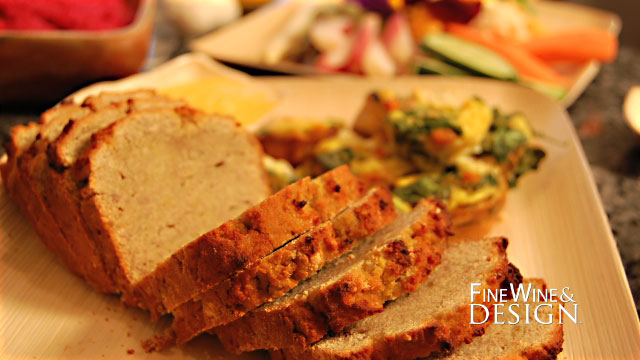 Pre-heat oven to 325 degrees F.
In a large bowl, sift the coconut flour. Add salt and cinnamon.
In a pan over the stove, add coconut oil and honey, then mash in bananas. Add vanilla. Remove from heat and add to the coconut flour bowl.
Lastly, add the whisked eggs to the mixture. Stir thoroughly.
Grease two small or one large loaf pans with coconut oil or non-GMO canola oil. Add batter and bake for 50 minutes.
Remove, cool a bit and enjoy with butter, lemon curd, fresh fruit, or cream cheese!
Roasted Red Beet Hummus
2 small or 1 medium-sized roasted red beets
2 cloves garlic, minced
2 Tbsp. tahini (sesame seed butter)
juice and zest of one lemon
1 Tbsp.ground cumin
1/2 teaspoon unrefined sea salt, plus extra if desired
1 can chickpeas (garbanzo beans)
1/4 cup olive oil
filtered water, if thinner consistency is desired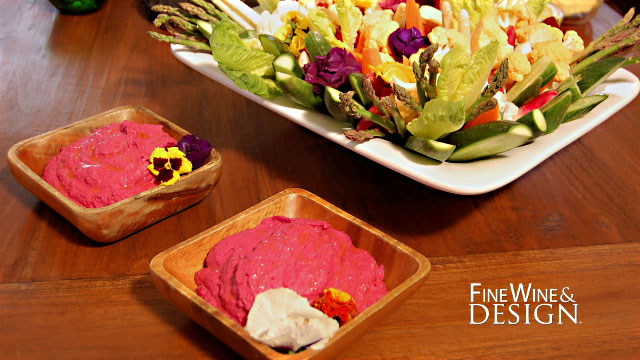 Place all ingredients in a food processor or blender. Pulse until well blended. Add more spice as desired.
Add more olive oil or water as necessary for desired thickness.
Serve with warm pita bread and fresh vegetables.
Homemade Coconut Whipped Cream
2 cans full fat coconut milk
1/2-3/4 cup organic cane sugar
2 tsp vanilla extract
1 tsp cinnamon
1/2 tsp cloves
1/8 tsp salt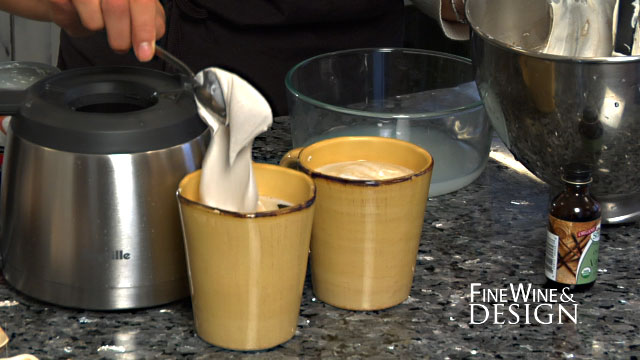 Place the coconut milk in the fridge overnight, upside down. Open the can without shaking it.
Carefully pour off the top milk layer. You should be left with the fat on the bottom only.
Spoon the fat into a mixing bowl. Turn on low and add sugar, vanilla, cinnamon, cloves, and salt.
Turn mixer on high and whip until a whipped cream texture is reached, about 3-5 minutes.
Serve! You can spoon on top of ice cream, for cream pies, into coffee latte mugs, or eat with a spoon!
Farm Fresh Mini Frittatas
4 large eggs
1 cup milk or fresh cream
1/2 teaspoon unrefined sea salt
Assorted mix-ins (We used goat cheese, finely chopped spinach and sauteed diced sweet potatoes.)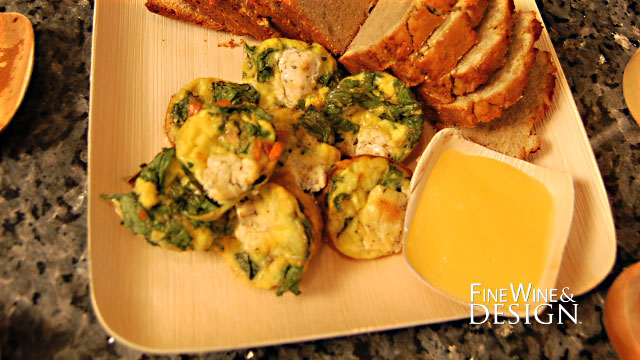 Preheat oven to 350F. Grease about 10 molds of mini muffin pan.
Whisk together the eggs, milk/cream, and salt in a medium bowl, then evenly distribute the egg mixture among the muffin cups.
Add about 1 tablespoons of mix-ins to each cup.
Bake the frittatas until they are puffy and the edges are golden brown, about 15 minutes. Loosen with knife and serve warm.
"The life you want with your food, your body, and yourself does not require a fight. Your struggle ends now." -Maya
Maya is the leading behavioral nutrition expert helping the yo-yo dieter with the all-or-nothing mindset break free from the addicitive cycle, shifting the diet mindset. She is a registered dietitian, holistic nutritionist, and founder of My Intentful Life, a company whose mission is to help no less than 1 million women move out of the life of 'pizza & cake' or 'carrots & celery' and into their middle road to LIVE their authentic, true beauty and their extraordinary life.
Chef Maya Nahra
Behavioral Nutritionist
For more culinary inspiration KEYWORD "recipes", a specific ingredient or click here.
---
As seen on
Episode 19 "Allstate Appliances"
Pan-Seared Sweet and Spicy Sea Scallops with Asian Apricot Glaze and Coconut Jasmine Rice Cakes
Yield 4 servings
Ingredients
Sea Scallops, muscle removed, U-10 12 each
Sugar 2 T
Pepper, freshly cracked 2 T
Garlic, minced 1 large cloves
Ginger, crushed 1 t
Jalapeno, red or green, minced 1/2 of one small
Mirin or Dry Sherry 1 T
Apricot preserves 3/4 cup
Sriracha Dash, or to taste
Jasmine Rice, rinsed and drained 1 cup
Coconut Milk 13 oz (one can)
Water 11 oz
Coconut, shredded 1/4 cup
Kosher salt To taste
Black and white sesame seeds As needed
Procedure:
Prepare rice; in a medium saucepan, heat 1 T canola or vegetable oil. When hot, add rice and stir to coat, toasting lightly. Add water and coconut milk to pan. Bring to a boil, then reduce to a simmer, cover and cook until liquid is absorbed, about 15-18 minutes. Remove from heat; fold in coconut and season to taste with kosher salt. Place in a shallow baking pan and cool.
Using a square cookie cutter, cut squares and place on a parchment lined sheet tray. Sprinkle tops of rice cakes with sesame seeds. Heat in a 375-degree oven for 10 minutes before serving.
Prepare Apricot Chili Glaze: place a small saucepan over medium heat. Add a little canola or vegetable oil. When oil begins to shimmer, add garlic and ginger and cook until aromatic. Add jalapeno and cook until softened slightly. Deglaze pan with mirin or dry sherry. Add apricot preserves and a dash of Sriracha, and whisk until melted. Cook to reduce slightly over medium low heat, about five minutes. Season to taste, set aside, keep warm.
Place sugar on one plate and freshly cracked pepper on a second plate.
Heat a cast iron or stainless pan over high heat. Dredge one side of each scallop in pepper and sear, pepper side down, about two minutes. Remove scallops from pan and move pan from heat.
Dredge remaining side of scallop in sugar. Return pan to high heat and sear sugared side of scallop for a minute and a half, or until caramelized.
Plate scallops on or next to jasmine rice cakes. Drizzle with Asian Apricot Glaze and serve immediately.
For more culinary inspiration KEYWORD "recipes", a specific ingredient or click here.
---
As seen on Episode 9 "BOLD and Beautiful"

Ingredients:
2 cups white rice
4 cups coconut milk
1/4 cup roasted heirloom tomatoes available at specialty grocery stores (sun-dried tomatoes could also be used)
1/4 cup edamame
1/4 black beans
1/4 cup minced chives
blueberry balsamic vinegar
2, 6-8 oz lobster tails-
1/4 cup vanilla infused olive oil(take 10 ounces of extra virgin olive oil and split one Madagasgar vanilla bean(vertically)
place in both in airtight container for 2 weeks)
Rinse and split the two lobster tails in half vertically, leaving them in the shell. Place on non-stick baking sheet and drizzle with
vanilla infused olive oil. Bake in oven at 350 degrees for 9 minutes
Pull out of oven and remove from baking sheet. Drizzled with blueberry balsamic vinegar and fresh chive
Cook rice in coconut milk until just cooked(el dente). Leave covered and let rest for 5 minutes.
In a medium mixing bowl combine the sun-dried tomato and fresh peas, stir in the cooked rice, add
a pinch of sea salt.
Place in shallow serving bowl and arrange split tails vertically for a theatrical presentation.
Super simple and yummy.
Pairs Well With:

2007 Curran Grenache Blanc Santa Ynez Valley video
For more culinary inspiration KEYWORD "recipes", a specific ingredient or click here.