deseo 2013 Menu

deseo's Nuevo Latino Cuisine
Showcasing imaginative Latin-influenced cuisine, deseo's menu features a distinctive and skillfully blended combination of flavors to create dishes that are bold and intriguing. Located across from The Kierland Mining Company on the lobby level. Patio dining available. Click here for reservations.
At the heart of deseo lies "The Rail" which holds the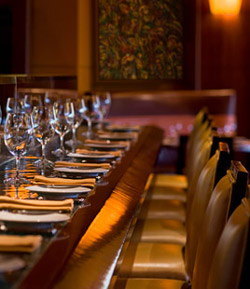 12 best seats in the house. Guests are invited to sit at The Rail and overlook the open kitchen while chefs prepare intricate ceviche dishes and delectable desserts. Guests can take home a few cooking tips on Nuevo Latino Cuisine or even sample a bite of what's cooking.
To make a reservation for The Rail, mention "seating at The Rail" in special instructions through online reservations, or request the seating preference when making a phone reservation at 480-624-1202.
For more culinary inspiration KEYWORD "recipes", a specific ingredient or click here.